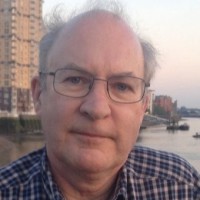 Delivering business and IT skills on a consultancy or permanent basis
Location: London (Canary Wharf) and Brighton. 1gb fibre broadband for off-site working.
Commercially aware, entrepreneurial and business-driven, with a broad range of experience having worked for FTSE/blue-chip/public sector organisations in finance, healthcare, pharmaceutical, NHS, insurance, energy etc
Broad spectrum of experience with over 25 years as an interim manager, including re-aligning IT & technology with business requirements, change management, business realignment, business management, account management, project management, business analysis, Data Governance. Supported by a technology background including databases, migration, networking, security, virtualisation, cloud, outsourcing etc.
Recent roles include:
IT Director/CIO
Business Change Manager
Senior Platform Engineer
Senior Solutions architect
Programme Manager
Database solutions architect